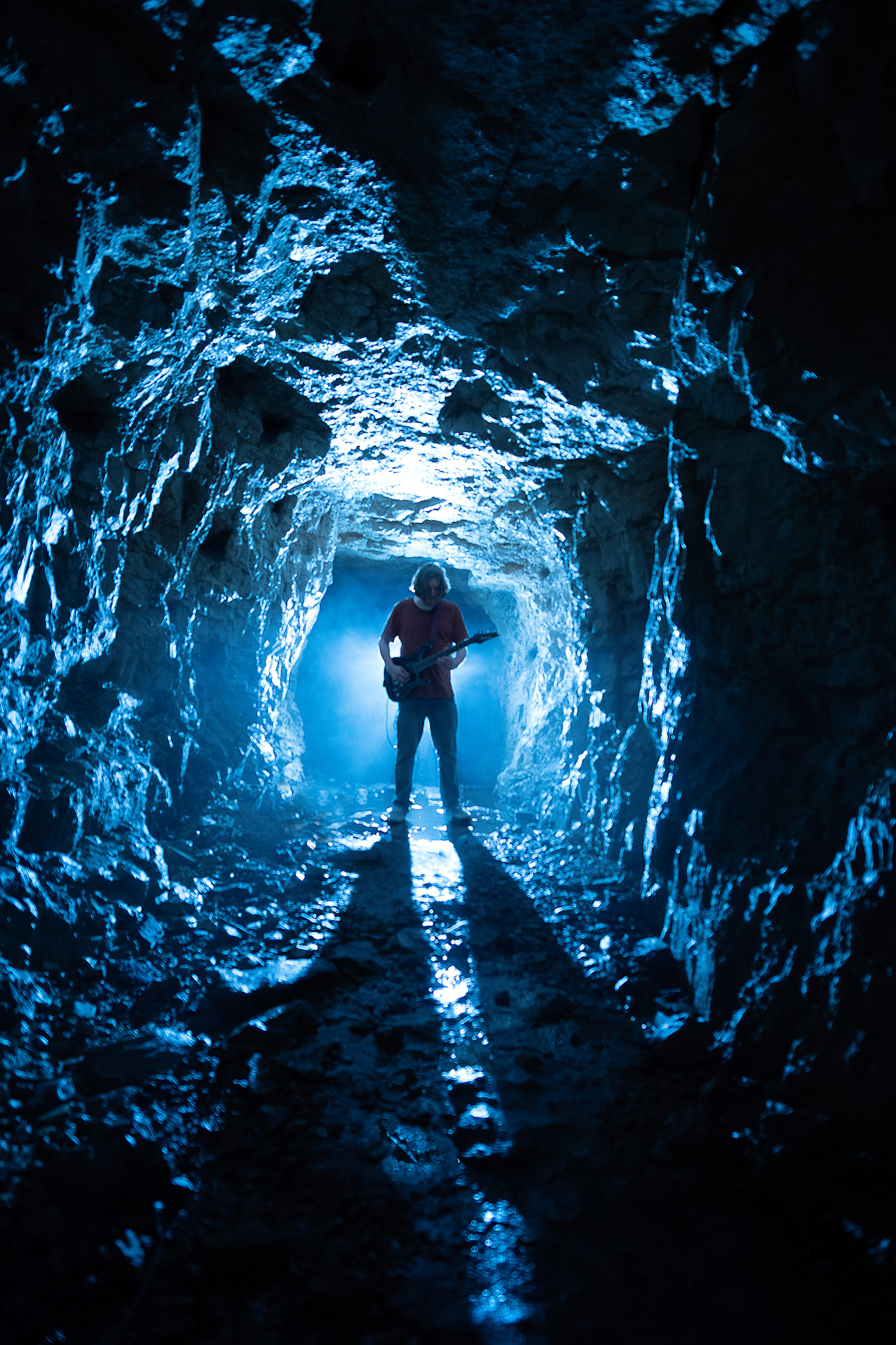 Miryan Kolev
is a musician, composer and multidisciplinary original, best known for his ambient/drone project E.U.E.R.P.I., who has worked together with dozens of new world masters in doubled number of modern crafts – dance, installation, space, theater, film, digital medium and more. A shaman, currently residing in Tryavna, who comes down from the mountain to grace our esoteric postmodern ritual – the concerts on wheels, taking us to and from the Non-hazardous Waste Landfill. Film score for a road documentary, environmental post-orthodox atmospheric gospel or synthetic minimal blues for real-time machines and people? There are only two ways to find out: there and back again.
Тeodor Petkov-Toto
 is a pianist, composer and teacher who released his self-titled debut Bake A Biscuit in 2021, paying homage to the great masters of the be-bop jazz era. The new master, who has worked in the region more than once – quite clearly, literally with his own hands, will set the rhythm and harmony of the second part of the "New Weavers for Gabrovo" program from his "loom".
Beleva & Hadzhigrudev 
is the gadulka-and-double bass duo of the soloist of the BNR Folk Music Orchestra and one of our most active young jazz masters, who studied his craft in Rotterdam, Berlin and Malaga. In the boldly localized reading of the classic violin-double bass duo, #balkan #folklore #cinematic is just the beginning of the countless tags we can use to search for the definitions of their collaborative art, which officially debuted two years ago with their Trikop EP. In addition, some of their latest compositions will be performed in the building of the Center for Contemporary Art.
DJ Skill
 is a Thracian craftsman from Filibeto, who possesses the master secrets of the art of weaving on two turntables. If you follow the thread of vinyl culture in our country, you know that this nickname is not accidental and behind it we see one of its main drivers on a national scale. For the finale of our program, his hallmark only guarantees top-quality entertainment category, inspired by the old masters of Bulgarian pop music. Wear your dancing shoes.
Nevena Ekimova 
is an artist whose vision is not afraid, and perhaps one of the reasons is her artistic-academic growth in Norway, Iceland and Sweden. She is literally Gabrovo's finest: her energy-efficient sculptures made of used materials are the genetic guarantee for local roots and relevance. Several of her most influential works are the special guests in the musical adventure that is New Weavers.
Of course, the new Bulgarian cultural fabrics – as well as the old ones – are best experienced first-hand. And yet, our confidence remains that these adventures are universally appealing.
You are invited to personally pick up a sample of your own.
"New Weavers for Gabrovo" is a cultural program, produced and curated by Rosina Pencheva for Capturing Creativity
with the financial support of the Gabrovo Municipality's  "Culture" 2023, program by, priority "Creative Experience and Socialization of Spaces"
and the "Recovery and Development of Private Cultural Organizations" 2022 program by the National Culture Fund.